Over the last two years, the pandemic has brought about a dramatic shift in the way people consume their media. These changes have left businesses scrambling to alter their digital strategy on the fly to accommodate this unforeseen evolution. That's why, to help you start the year off right, the pros at BCI Media have put together a list of digital marketing best practices to help you make the most of 2022.
What is Digital Marketing?
Digital marketing, also called online marketing, is any component of marketing or advertising done through digital channels. This includes the use of websites and SEO, blogging, social media, email, and any other form of digital communication.
While all actions taken using any digital platforms or online technologies fall under the umbrella of 'digital marketing,' in order to reach your full potential, you'll need a strategy that is designed to encompass multiple channels and pair different components. Chances are you already use some form of digital marketing, but are you using them effectively? Let's dive in.
Command Attention with Video
There have been vast shifts in the social media landscape over the past few years, so it should come as no surprise that utilizing video is at the top of our digital marketing best practices list. In 2020, 96% of consumers increased their online video consumption and as of 2022, the average person is predicted to spend 100 minutes per day watching online videos. By telling your brand story through video marketing, you have the power to meet your audience where they are and connect with them on a much deeper level. This can ultimately help you generate brand awareness, provide value, increase website traffic, and yes, even improve your conversion rate.
How to Pair It:
Video is a marketing element that pairs well with just about everything.
When used in Facebook or other social media ads, video has the ability to as much as double your click-through rate (CTR) and could increase conversion by 20% to 30%.
Websites that utilize video in a landing page can increase their conversion rate by as much as 80%.
SEO strategies that include the usage of video can help to increase the length of their average site visit by nearly 3%, a huge factor in SEO ranking.
Emails that include video in their thumbnail can see as much as a 300% increase in click-through rate.
Create Content People Want
Some quick keyword research through sites like Ubersuggest can show you exactly what the top keywords, topics, and trends for your industry are. Armed with that knowledge, you can create new blogs and resources based on those topics or update your current blogs to include more helpful and relevant information. Remember that your articles should focus more on human connection and providing value than on selling your product. By creating strong and helpful content, you gain more credibility within your industry, as well as develop trust with your potential customers. Data suggests that the ideal blog post length depends on your goal: longer is usually better for social shares and SEO, whereas shorter is usually better for getting more comments.
How to Pair It:
Blogging, also sometimes referred to as content creation, is essential to any SEO strategy.
Blogs and articles that contain video, even simple GIFS increase site visit time and give you a longer window to influence clients and customers.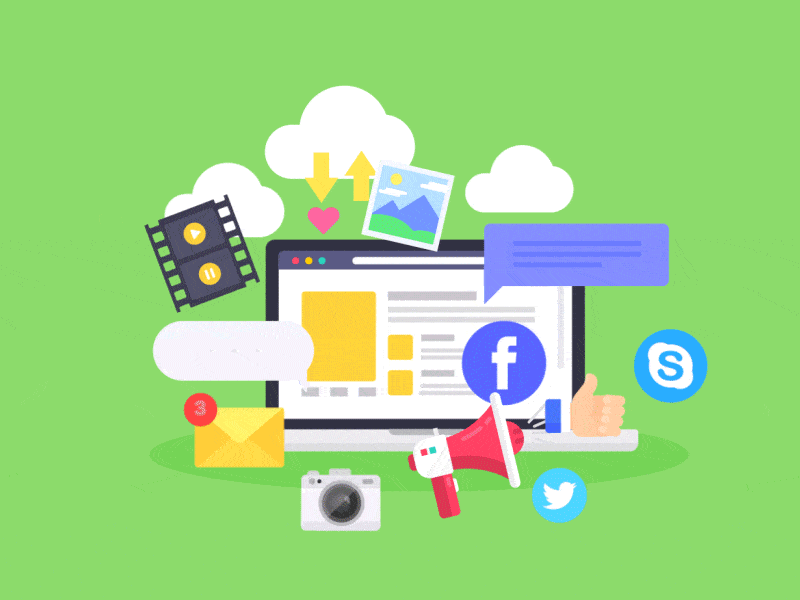 Harness the Power of Facebook Ads
92% of professional digital marketers use Facebook advertising, so if it's not in your strategy, you're already behind the curve. Facebook offers detailed targeting and retargeting to hone in on your ideal audience, serving your message to the right people at the right time.
There's a catch, though: many unsuspecting business owners have been tempted into hitting the "Boost Post" button and have been disappointed in the results. That tempting blue button is the opposite of a best practice. To harness the true power of Facebook ads, accessing all of the targeting features and detailed performance data, you'll need to run ads through Facebook's (Meta) Business Manager.
How to Pair It:
Facebook advertising pairs well with blogging and content creation and gives you an outlet to showcase your valuable content to a larger audience.
Facebook ads can also help to improve SEO by driving steady traffic back to your landing pages.
Pair Facebook advertising with video for dramatic results.
Update Your Website
Since the onset of the pandemic, device usage has skyrocketed. There are currently over 6 billion smartphone owners worldwide and the average American spends nearly 3 hours a day looking at theirs. That's a lot of face time, so if your website isn't optimized for mobile performance, you're missing out. Worse, with the launch of Google's "Core Web Vitals" update last year, if your website isn't optimized with responsive mobile-first design, Google can penalize your site and suppress it in the search results (SERPs).
How to Pair It:
Website updates should always be paired with a comprehensive SEO strategy. Did you know that unless SEO is included in your services, when new pages are created or updated you could actually damage your rankings, not improve them?
Improve Your SEO
SEO, or Search Engine Optimization, is a core factor in the success of your digital marketing efforts. In the past, there has been the mentality that if you build a website, people will come. The truth is that most companies have dozens of competitors. If you don't have a dedicated SEO action plan, Google will continue to showcase your competitor's brands over yours, especially if they are well established.
How to Pair It:
As we said above, blogging is a key element of winning the SEO race, so always pair blogging with your SEO efforts.
Facebook advertising is also a key piece here. Google actually uses your Facebook Business page in its local search rankings and any offsite marketing that drives website clicks increases your rankings as well.
Remain Flexible
Both technology and consumer behavior evolve at a constant rate. This means that your business needs to stay on its proverbial toes if you want to stay on top. Algorithm updates, consumer preferences, and social platform changes happen with an astounding frequency, so your digital marketing strategy should be designed to accommodate these shifts.
Bringing It All Together
At the beginning of this article, we mentioned that a strong digital strategy needs to include a multi-channel approach, but if after viewing this list you fear you don't have the time or bandwidth, BCI Media is here to help. We specialize in digital marketing, video production, web design, SEO management, and more. Contact us today to see how we can create a package based on your brand's unique needs.